Expert HVAC Contractor in Elgin, IL
At Amex Heating & Cooling LLC, we offer a full range of services, including AC installation and repair, furnace installation and repair, indoor air quality solutions, and much more.
Quality & Affordable HVAC Services
If you're looking for a quality, experienced HVAC contractor in the Elgin area, you can't go wrong with Amex Heating & Cooling. We specialize in central AC and heating systems, and have been providing quality service to homeowners in this area for over 10 years.
We are licensed and insured, and our customer satisfaction is 100%. We offer upfront pricing, so you'll know exactly what to expect before we start work. We also pride ourselves on our honesty and integrity – we never try to sell our customers services or products they don't need.
If you're looking for a reliable, honest HVAC contractor, give us a call today!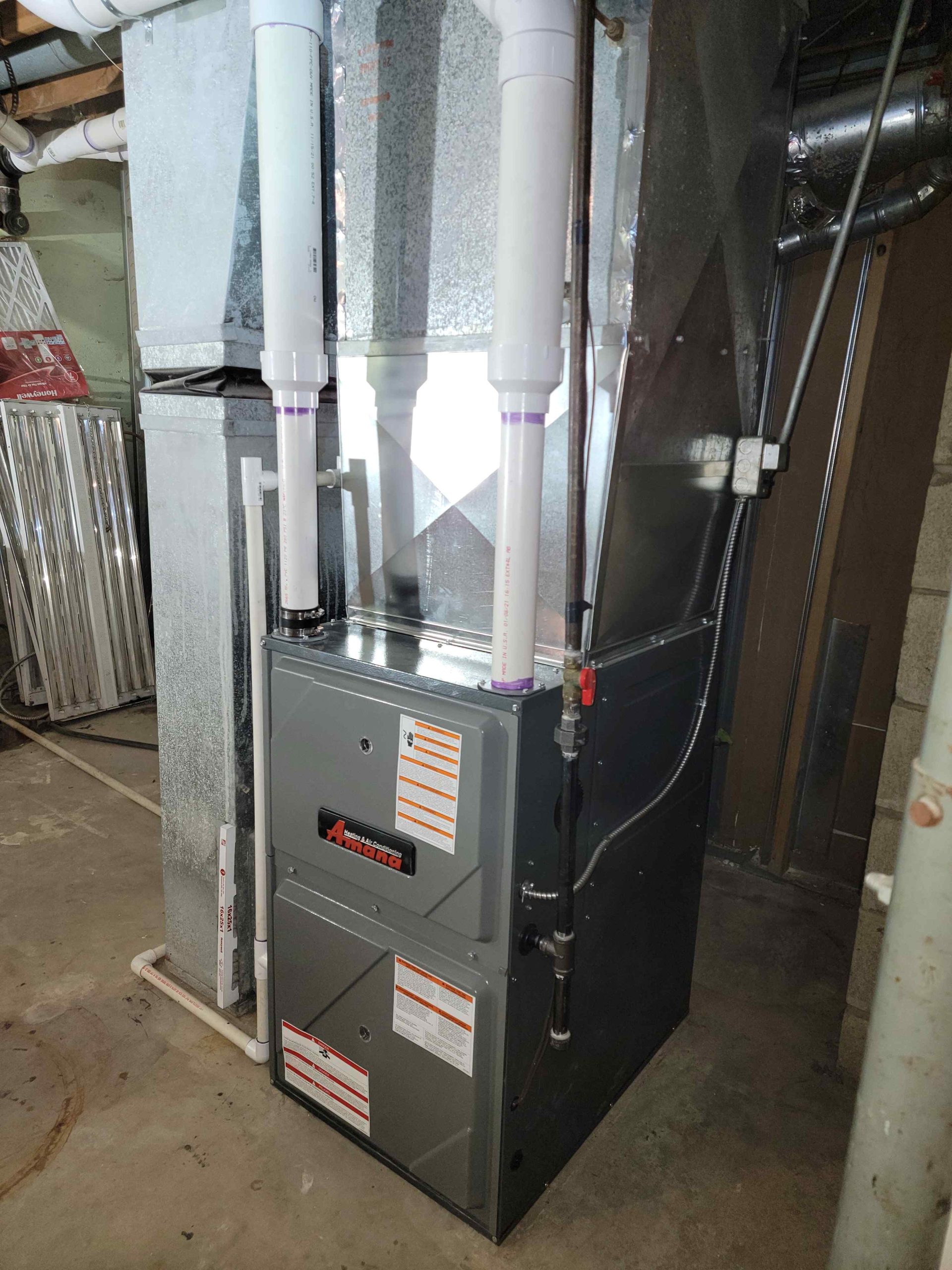 Amex Heating & Cooling Is The Right Choice!
We offer the best HVAC services in Elgin, IL and have the best ratings on Google, Facebook and Yelp.
At Amex Heating & Cooling LLC, we provide a wide range of residential HVAC services. We also do light commercial work.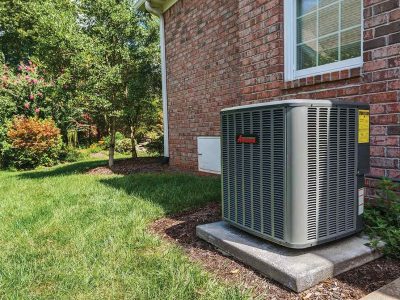 We offer AC installation services to help keep your home cool and comfortable during the hotter months. We will work with you to find the best unit for your needs and budget, and our experienced team will ensure that it is installed properly.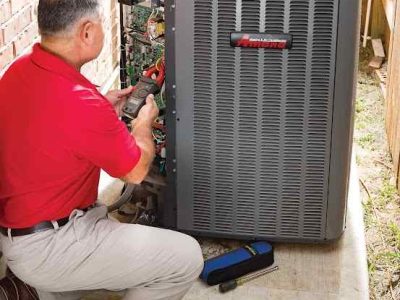 We offer AC repair services for when your air conditioner isn't working as it should. We will troubleshoot the issue and make the necessary repairs so that you can have a cool home again.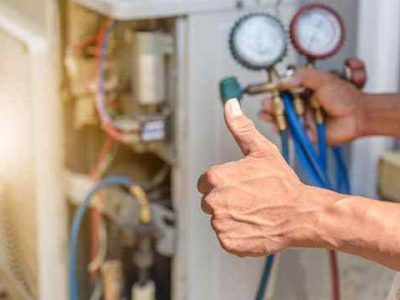 It is important to keep your AC unit properly maintained to ensure optimal performance and a long lifespan. Our AC maintenance services will help keep your unit running smoothly all year long.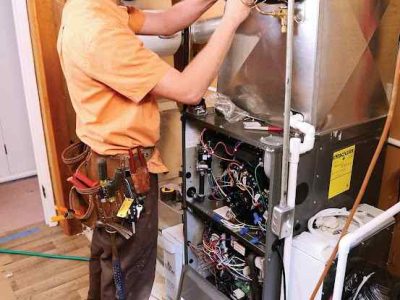 If your furnace is over 10 years old, it may be time for a replacement. A new furnace will be more energy-efficient, which can save you money on your utility bills. Amex Heating & Cooling LLC can help you select the right furnace for your home and install it properly.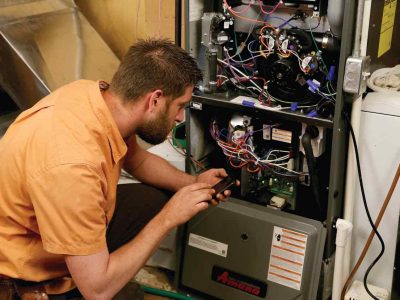 If your furnace is not working properly, our team of experts can repair it quickly and efficiently. We have years of experience repairing furnaces, so you can be confident that your furnace is in good hands.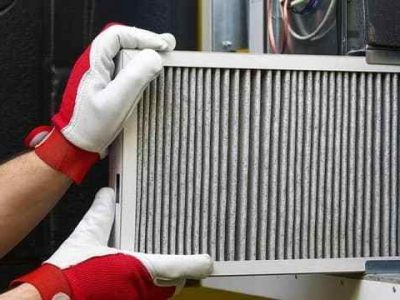 Just like your AC unit, your furnace needs to be regularly maintained to function properly. Our furnace maintenance services will keep your furnace running smoothly and efficiently all winter long.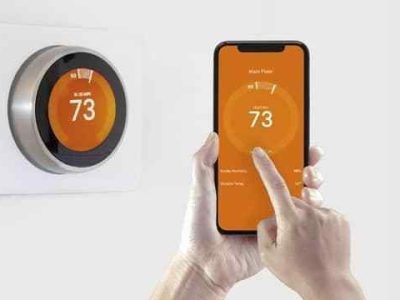 We offer thermostat installations to help you better control the temperature in your home. We can install a variety of different types of thermostats, depending on your needs and preferences.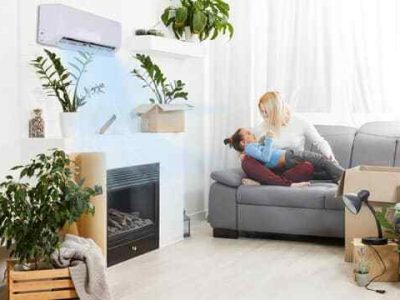 We offer indoor air quality products and services to help improve the air quality in your home. We can install humidifiers, air purifiers, and more to help you breathe easier and create a healthier environment in your home.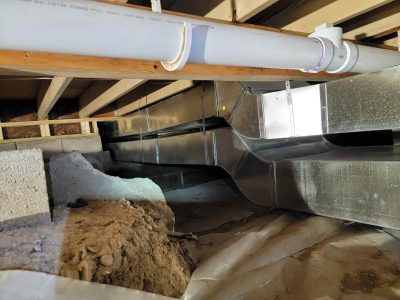 We offer residential ductwork services to help you improve the efficiency of your HVAC system. We can clean, repair, and replace your ductwork as needed to help you get the most out of your heating and cooling system.
We Always Put Our Customers First
When you need HVAC service, you can always count on us to put your needs first. We offer a 100% satisfaction guarantee, so you can be sure you're making the best decision for your home.
The Importance of Routine HVAC Maintenance
As a homeowner, you know that there are certain tasks which must be completed on a regular basis in order to keep your home in good shape. You change the oil in your car every few months, you have your teeth cleaned and examined by a professional twice a year, and you (hopefully) vacuum your carpets on a weekly basis. But when was the last time you had your HVAC system serviced?
Your HVAC system is one of the most important pieces of equipment in your home, yet it is often one of the most neglected. Most people only think to call an HVAC contractor when something goes wrong with their system – but by then, it may be too late. Waiting until your system breaks down to call for repairs is not only inconvenient, but it can also end up costing you a lot of money.
The best way to avoid major problems with your HVAC system is to have it serviced by a professional on a routine basis. Just as you would take your car in for an oil change or tune-up every few months, your HVAC system should also be inspected and serviced regularly.
At Amex Heating & Cooling, we offer comprehensive HVAC maintenance packages to keep your system running smoothly all year long. Our trained professionals will inspect every component of your system to identify any potential issues, and will clean dirty parts and replace worn-out components as needed. By investing in routine maintenance, you can avoid costly repairs down the road and extend the lifespan of your HVAC system.
Don't wait until your HVAC system breaks down to call for repairs – by then, it may be too late. Invest in routine maintenance instead and you can avoid costly problems down the road. Contact us today to learn more.
You Can't Go Wrong With Amex Heating & Cooling
When you need quality heating or cooling services, you simply can't go wrong with Amex Heating & Cooling. With years of experience and a reputation for excellence, we're your best bet for getting the job done right. Contact us today to schedule a consultation!
Why Should You Choose Us?
We are proud to offer a wide variety of services that are designed to meet the unique needs of each one of our customers.
Here Is What Our Customers Have To Say
We have served hundreds of customers in the Elgin area and have received nothing but positive feedback. Check out our reviews on Google, Yelp, and Facebook to see what others are saying about us!

Tim Fusco
"Wow, how should I start this review. Our central air went out at night and we woke up to no air in the house. I needed someone to come over that day and I was at work when a co-worker referred me to amex heating and cooling. I had called that day and explained the situation I was in and he said he would get someone out in a couple days. I explained that I have a 7 month old daughter at home and without any hesitation he said he would have someone at my house that night when I got off work. I was blown away by his concern for my daughter and wanting to get the air back on as soon as possible. We will be returning customers for all our hvac needs. "

Veronica Ramirez
"Javier was extremely professional and provided excellent service. What we thought was going to be an AC nightmare on a humid day was not. Right away he asked us questions went to inspect the different areas of the unit and explained in detail what the issue could be. He had our unit back up and running in record time. Aside from the AC repair he also gave us wounderful information on preventive maintenance as well. I highly recommend his company to everyone needing heating and cooling repairs. We will definitely be keeping his number handy for regular cleaning maintenance as well. "

Aravind Ponnuswamy
"Had a problem with the A/C and was told that the furnace needed replacing for it to work. AMEX came out and more or less got it fixed the next day for a reasonable and affordable price, all without having to replace the furnace. Very quick, friendly and professional. Went above and beyond other HVAC techs I've dealt with in the past. 10/10 would recommend. "
We love to showcase our work and the hard work our technicians put in to ensure top quality results. Check out gallery below to see some of our most recent projects.
When you need HVAC service that is both fast and reliable, you can count on us. We're always here to help, so don't hesitate to call us today.